Fri., May 25 was a big day for Spectrum!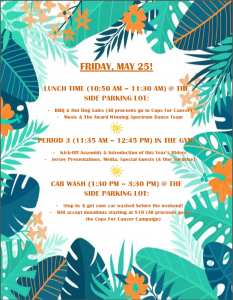 Our school was chosen to host the traditional 'Cops For Cancer' unveiling/introduction of this year's riders.  This was a real honour, as all the eyes of South Vancouver Island were on Spectrum as the riders were introduced & presented with their jerseys in our gym.  It was a great surprise for students and staff as our past Principal, Rob House, was introduced as a guest rider for this years ride! Spectrum has raised over $20,000 in each of the last two years…we want to 'raise our game' for this upcoming year & beat those totals!  We will need your help & support in order to meet/beat our goals…with this in mind.
Please check out our Spectrum Cops for Cancer Donation Web page.  Thank you for any amount you can contribute that will help us reach our goal!
Cops for Cancer – How to make an online donation.
Cops for Cancer – How to join your school's online team
Our YFC Counsellor's daughter and her friends are doing their own fund-raising for the cause!
What can you do to raise funds over the summer!?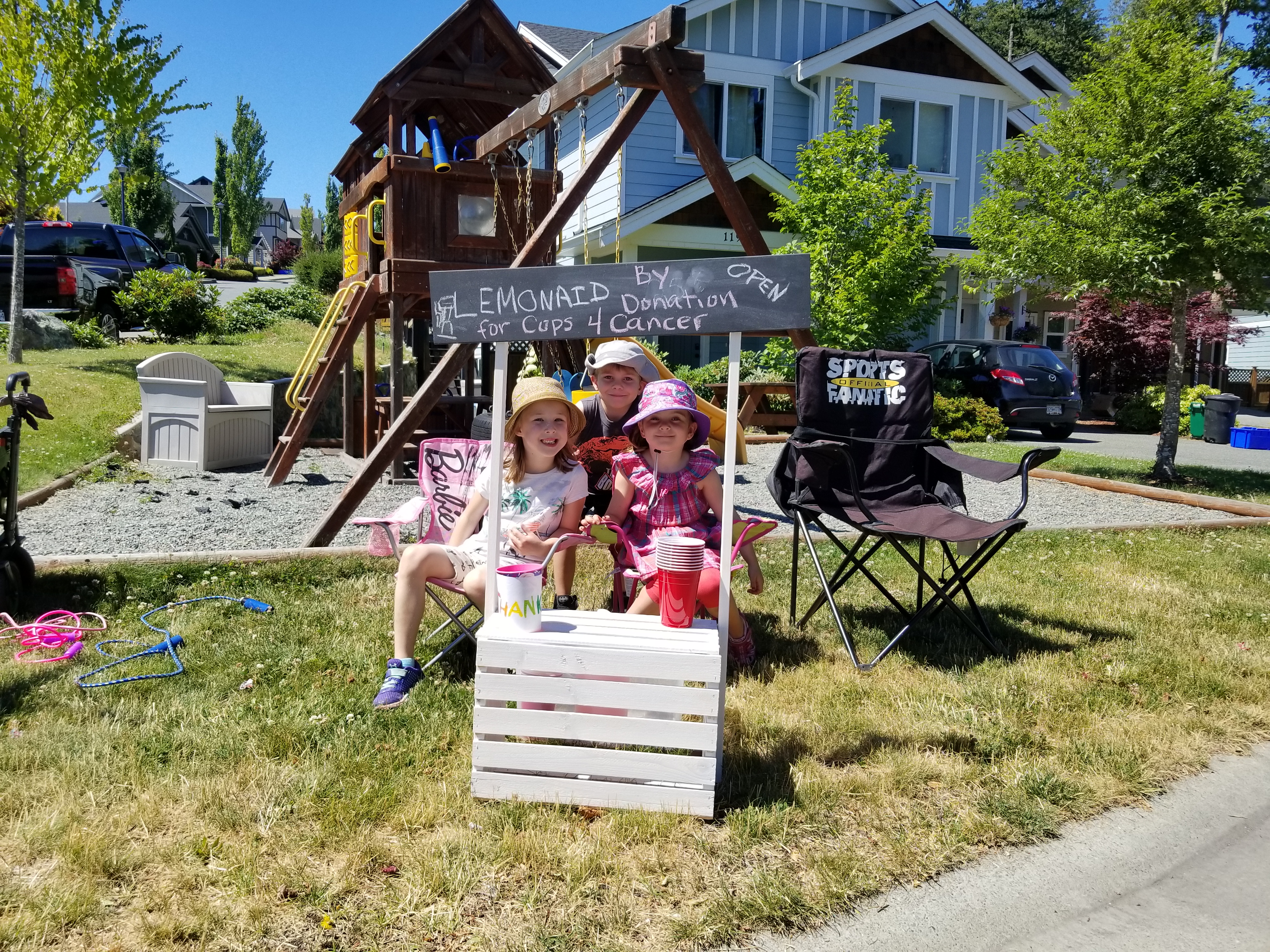 Here are a couple of video's for you to check out from past Cops for Cancer Campaigns!
The video of our staff car wash fund-raiser that took place June 24th, 2017 at the school – $780 raised!
The hi-lite video of last years Cops for Cancer Campaign.
Please consider donating in any way possible; every amount is greatly appreciated!