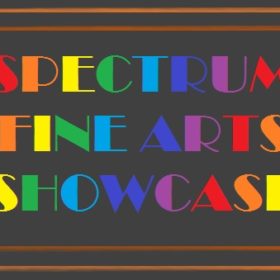 Tickets are now on sale for Spectrum's 2018 Fine Arts Showcase performances December 17, 18 and 19th at 7:30 p.m.
Each year our Fine Arts Showcase will feature performances by Spectrum students across a range of performing arts disciplines (Band, Dance, Musical Theatre, Video Arts, Digital Media, and Drama), as well as a gallery of artwork from Visual Arts and Photography students.
Tickets are $5 for students and $7 for adults.  They can be purchased in the Spectrum office during regular office hours or reserved to be picked up at the door by calling the office at 250-479-8271.  Don't wait too long – tickets for the Showcases sell out every year!
Please note: please pick up your reserved tickets at the door on the evening of the performance at least 30 minutes prior to the start of the show.  If tickets are sold out, we reserve the right to release tickets that are not picked up 30 minutes prior to the start of the show.