Please see Mrs. Johnson in the CRC for help or questions.

Have you ever thought about being a team mascot?  If you are energetic and have a flexible time schedule, see Mrs. Johnson for an exciting opportunity to be a well-known professional athletic team mascot.
Golden Glow Cleaning is looking for full time janitorial staff to clean condos for the summer and possibly longer.  If you are looking for a Monday to Friday, full time employment opportunity, see Mrs. Johnson for more details.
Build your Future at the Summer Opportunities Fair!   Interested in a career in construction? Camosun College – Interurban Campus, will be hosting the BCCA's Summer Opportunities Hiring Fair, happening on Thurs, June 1st from 12:30 – 3:30pm.   You must pre-register for this event.  See Mrs. Johnson in the CRC!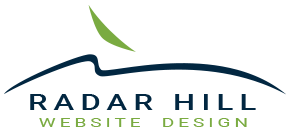 Radar Hill is a website design company who is looking for 2 student workers for the summer. You must be going into grade 12 next year or graduating this year.  The job will go to the end of August (perhaps earlier), is for 30 hours/week and pays $18.00.  Preference will be given to students who have a disability or who are of First Nations Heritage. Please see Mrs. Johnson in the CRC for more details on this.

Rhino Labour is Vancouver Island's leading temporary employment agency, providing quality labour in the construction and warehouse industries.  If you are interested in temporary work, please see Mrs. Johnson in the CRC.
Joi

n the Coast Capital Savings "Youth Get It" Intern Program. "We offer opportunities for Grade 11 and 12 youth to be paid members of our Youth Get It Interns. They work as community ambassadors and as Member Service Representatives helping our members in our branches."   Check out their website for more information and application forms.  Or see Mrs. Johnson in the CRC for questions.

Looking for a fun job for the spring/summer season?  Games2U Victoria is now hiring.  They are a mobile activities company that supplies Video Game Theatres, high-tech Laser Tag, Bumper Balls, giant sized Hamster Balls, inflatables and more.  They are looking for highly motivated workers to provide top quality customer service on site while supervising and facilitating all activities.   Check out  their Facebook page  and further information here.  Send your resume to games2uvictoria@gmail.com – Attention Alicia.
Butchart
Gardens: Tourist season is fast approaching and Butchart Gardens is hiring for five departments: Food Services, Visitor Services, Custodial Service, Seed & Gift Store, and Gardening. They offer job equity, safety and on the job training: flexible part time and full time opportunities: nearly one million visitors each year.  Check out their website and positions available.   Print and fill out the Application form.   Email: hr@butchartgardens.com  or call 250-652-4422    See Mrs. Johnson for help with the application process.
Quality Foods Chinese Kitchen is looking for night time – 4-8:30pm and weekend servers.  Please drop off your resume to Steve at Quality Foods Chinese Kitchen or email to steveliu@shaw.ca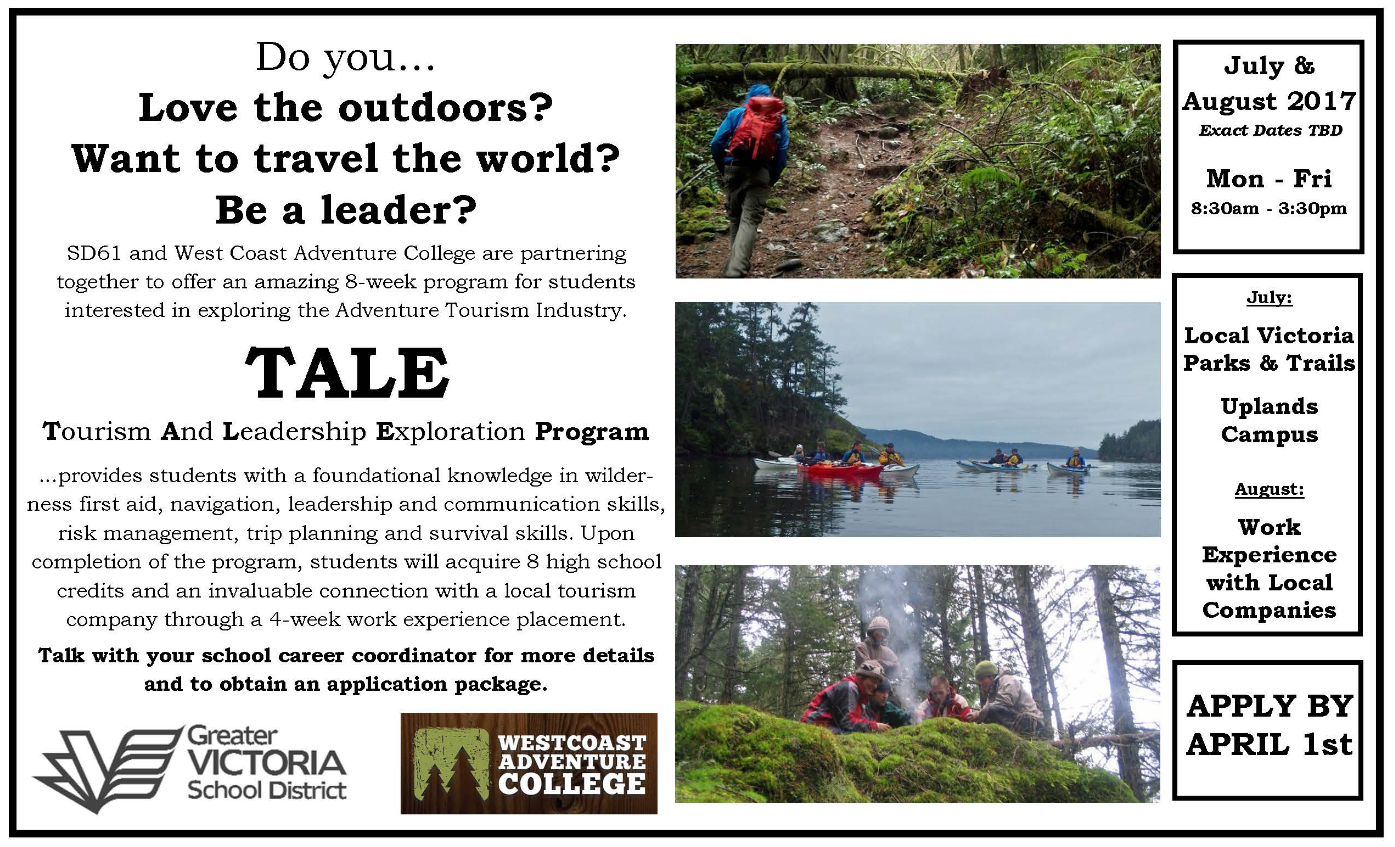 Tourism and Leadership Exploration Program: SD61 and West Coast Adventure College are partnering together to offer and amazing 8-week program for students interested in exploring the Adventure Tourism Industry.  Check out the District webpage for more information.  See Mrs. Johnson in the CRC for more information or for help filling in the application forms.
Volunteer hours can be used towards the volunteer requirement for Grad  Transitions – it's a great way to give back to the community and it looks good on your resume.
ENGINEERING FOR KIDS:  Are you interested in Engineering?  Want to earn some valuable volunteer experience?! As a volunteer you will assist instructors in delivering fun hands-on learning activities at week long camps – from building catapults and bottle rockets to helping kids solve engineering challenges in Minecraft. There are also fun outdoor games and activities, taking kids to local parks and going swimming!  If you're interested, see Mrs. Johnson in the CRC for application forms and more information.  Application deadline is May 27th.

Big Brothers Big Sisters are looking for Teen Volunteers for the 2017-2018 school year! This is a great way for youth to give back to their community, have fun, earn volunteer hours and make a difference in a child's life! Apply now for September 2017!
We are looking for:
Grade 10, 11 or 12 students, aged 15+, from Spectrum Community School who can meet with a student at Marigold Elementary School for 1 hour each week throughout the school year, and who:
Are caring and responsible individuals who:
Have a clean criminal record check.
Can provide the names of 3 or 4 references (people over 19 years of age who can speak to your character)
Time Commitment:
1 hour per week for a minimum of 1 school year.
Location and times:
Marigold elementary school during school hours.There is NO contact between the students outside of school..
Activities with the little:
There are art & craft supplies, board games, sports equipment, puzzles and books at each school.
How do I get involved?

Are you interested gaining experience working with people with disabilities?  The Victoria Disability Resource Centre is looking for volunteers!  Please see Mrs. Johnson in the CRC for more information.

The World Partnership Walk is an initiative of Aga Khan Foundation of Canada which sponsors a Walk in several cities across Canada each year. The walk will take place on Sunday, May 28th and they are looking for several student volunteers to help in various roles.  Please see Mrs. Johnson in the CRC for more information.
~ Volunteering with Seniors at Baptist Housing: If you are a student interested in volunteering with seniors in an assisted living environment as a companion, or helping with coordinating music and activities,  check out the video clip and fill in the application form if you are interested. Please see Mrs. Johnson in the CRC for more details.

Do you want or need some Volunteer experience.  Check out Volunteer Victoria for some great opportunities
School-Based and Community Opportunities for Learning.

The Boys & Girls Club Services of Greater Victoria is hosting their first annual Youth Outdoor Wilderness Leadership (YOWL) conference on the weekend of May 12-14 at their Outdoor Centre in Metchosin. This weekend will be filled with skill development, personal reflection and outdoor education from a variety of guest speakers, as well as Club staff running the show! Please read the flyer for more information and details. Registration deadline is April 28.  Call Lauren Bernardi at the Boys and Girls Club for questions and information @ 250-696-6876. Also, please see Councellor Lisa or Mrs. Johnson in the CRC for more information