On Tuesday, November 29th from 6:30 p.m. to 8:30 p.m., the community was invited to Spectrum Community School (957 West Burnside Road) to view the "100 Years of Loss" exhibit: a history of residential schools and their legacy.
Participants viewed art work by Spectrum Art students: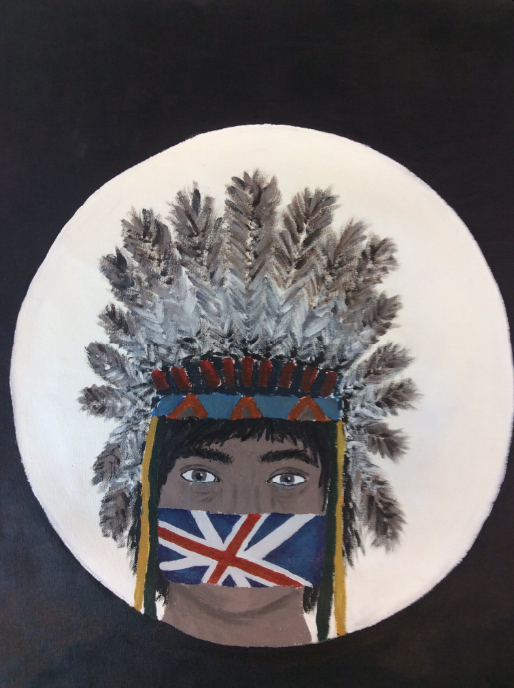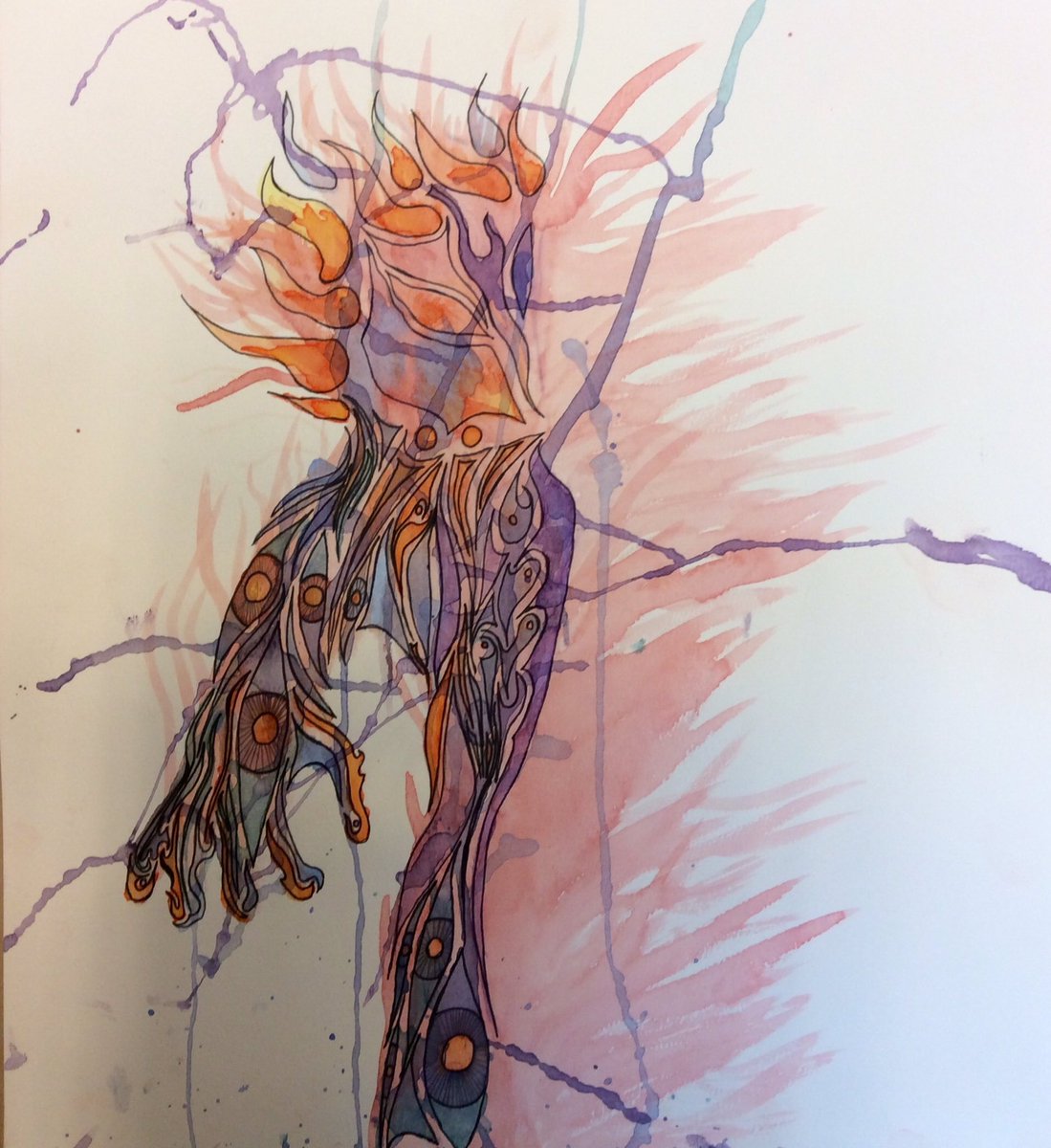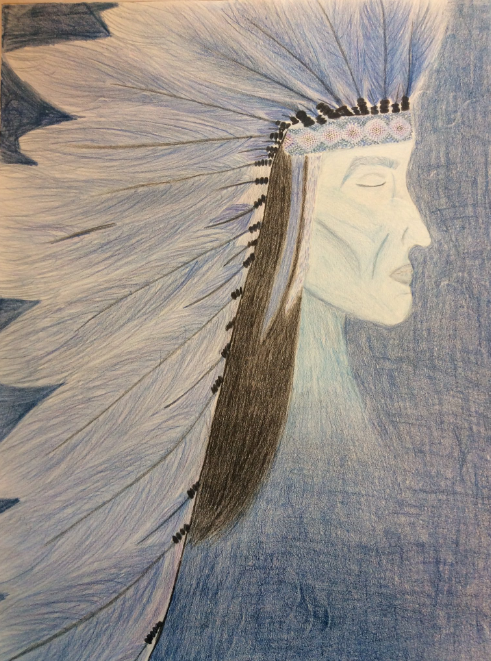 The first image above was a collaboration between Rebecca & Natalie.  The second image is water colour and ink by Duncan.  The third image is a drawing by Emma.
The large mural below was created by Spectrum's Visual Arts 9 & 10 class, led by teacher Moira Raynor-Atterbury, as a social response to the 100 Years of Loss Exhibit.  Students explored topics such as culture, colonialism, appropriation and the history of residential schools in British Columbia.  As a class, they conducted research of the history of residential school and the reconciliation work currently being done. Students also drew inspiration from both traditional and contemporary First Nations artists.  Together they chose the shape of the "fish scale" to symbolize the interconnectedness that exists among all people.  On each scale is a combination of representational, abstract, and expressive painting techniques that mark each student's relationship to the cultural, political and ecological underpinnings of this region.  Throughout the development of this project, students explored the process of collaborative work and practiced how to visually represent their reflections. They were able to both create socially engaging works of art and to embody their cultural context as a unit.

Under the direction of  Chef Lauri Humeniuk  and Cafeteria Manager Amanda St. Pierre, the Spectrum Culinary Arts students created a feast of First Nations and West Coast food for all to partake in:
Wild B.C. Blueberry Glazed Duck                                                                                                                    
Venison Meatballs in Wild Mushroom Gravy
Shoal Lake Rice Cakes with Cranberry Chutney and Crème Fraiche
Smoked Gorgonzola Croquette
Three Sister Soup with Bannock Fry Bread
Cold Seafood Tower on Shaved Ice  with Remoulade
Pemmican on Bannock Crisp
Halibut Cheek and Avocado Ceviche
Smoked Salmon Presentation
Roasted Yam and Feta Salad
Cheese Olive and Artisan Chacuterie
Candied Salmon
White Bean Bruschetta
Spicy Roasted Corn Salsa with Hand-cut tortilla and Grilled Vegetables
Wild Blueberry Cobbler with Lemon Chantilly
Whipped Maple Cream Cheese Frosted Carrot Cake
Nettle Leaf Tea