The Spectrum A/V Club meets Mondays and Fridays at lunch in the Library Office – all students are welcome and your podcast can be about almost any topic!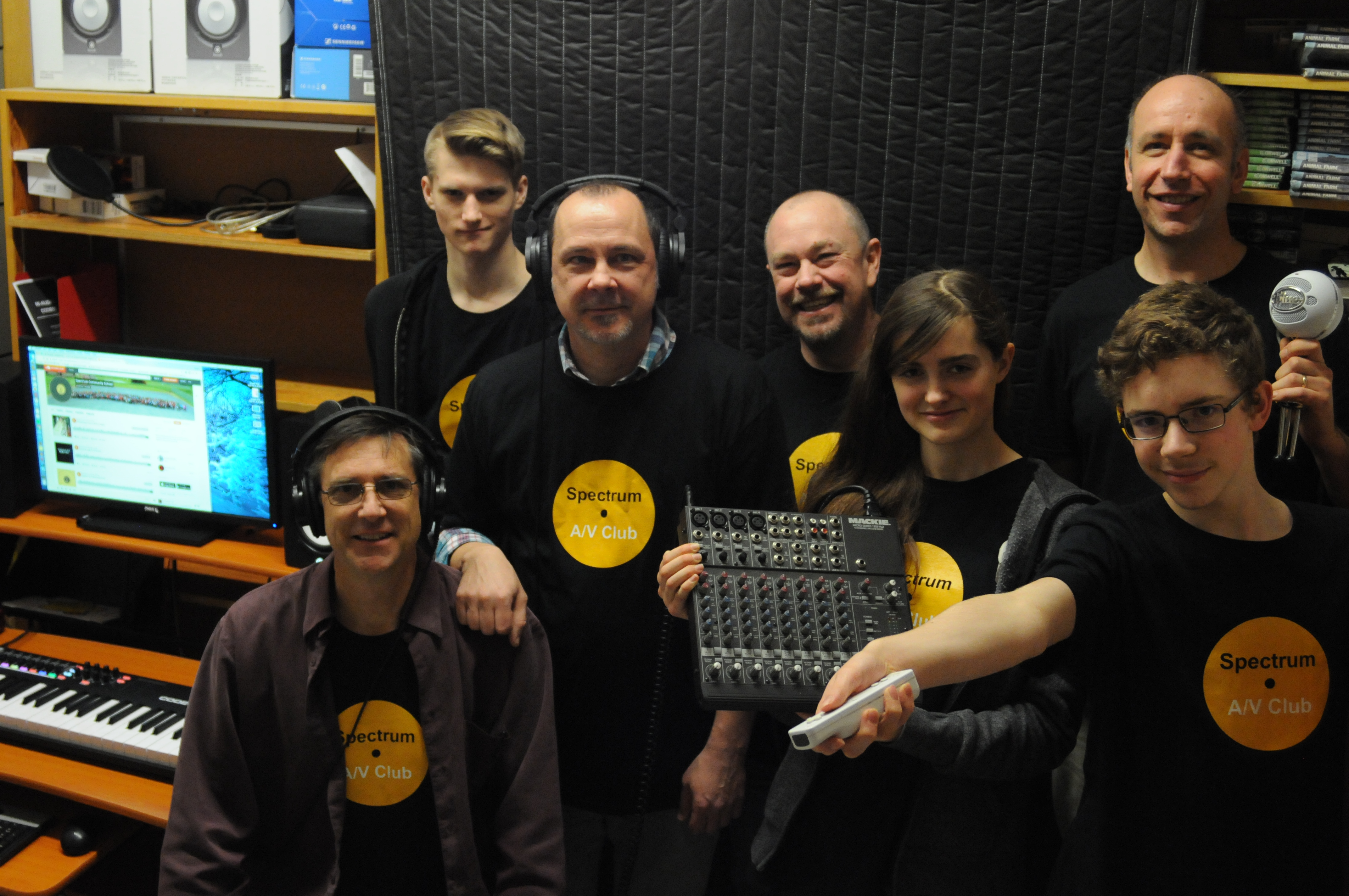 Check out their soundcloud!
November 2018 – Listen now to the A/V Clubs latest Podcast
April 2018 – Have a listen to the A/V Clubs latest PodCast 
January 2018 – Check out the Club's video about Mental Health
Also look at Bell Canada's "Let's Talk" website.   The Bell "Let's Talk" day is set for January 31, 2018.  On Bell Let's Talk Day, Bell will donate more towards mental health initiatives in Canada, by contributing 5¢ for every applicable text, call, tweet, social media video view and use of our Facebook frame or Snapchat filter.
Wednesday, November 29th, 2017: Congrats to the Philanthropy Club for getting our school another positive light shone on it by the media.  Click to watch their Flash Mob for a Stigma Free School!
Monday, November 27th, 2017 podcast: was a discussion on books – click here to listen to it
Saturday, November 25th, 2017: Thanks to our A/V Club for capturing the Spectrum Marching Band and our Dance Class in the Island Farms Santa's Light Parade – click to watch it